UWorld Acquires Wiley's Efficient Learning Test Prep Portfolio, Expanding its Offerings in Finance and Accounting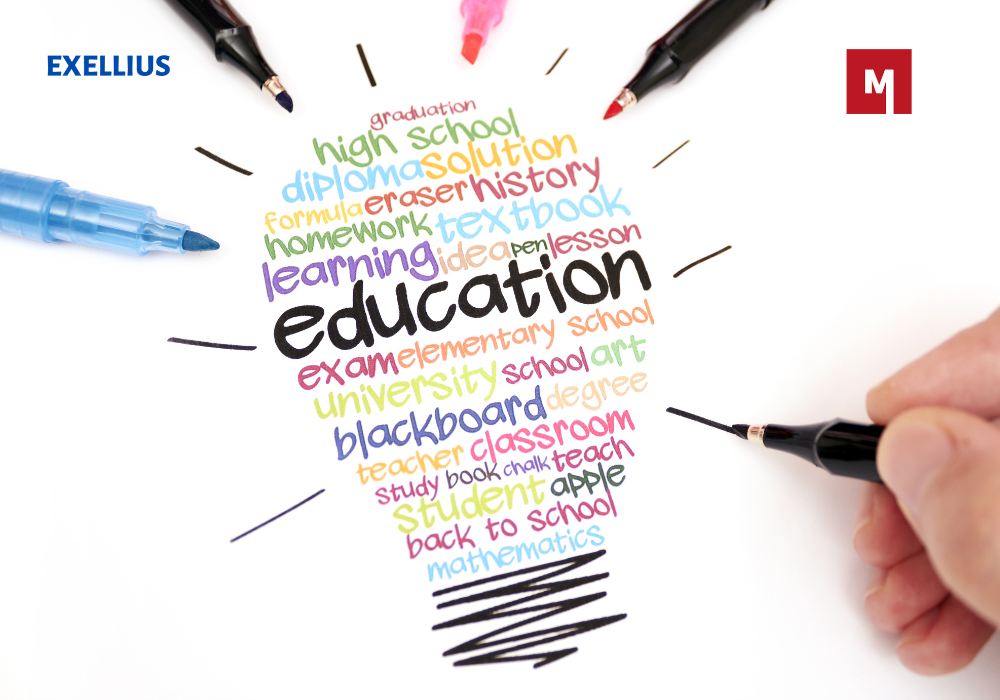 UWorld, a leading provider of learning tools for high-stakes exams; and Wiley, a global leader in research and education, today announced UWorld's acquisition of Wiley's Efficient Learning test prep portfolio, a product line focused on test prep for finance, accounting, and business certifications. The acquisition continues UWorld's expansion into existing industries and reinforces its commitment to providing the best learning tools for its customers. Terms of the transaction are undisclosed.
Wiley is a well-known and respected industry leader, with a track record of more than two centuries of delivering on its mission to unlock human potential by powering scientific research and career-connected education. The company's Efficient Learning portfolio, which provides market-leading test prep and professional exam review courses designed to help accounting and finance students pass high-stakes exams and earn certification, fits well with the UWorld model of efficient and outcome-focused learning. Wiley's Efficient Learning customers will experience a familiar approach to exam preparation, with access to superior content and comprehensive explanations offering deep understanding of key concepts.
"I'm pleased to welcome Wiley's Efficient Learning test prep portfolio to the UWorld family," said Chandra S. Pemmasani, M.D., UWorld's founder and CEO. "We have watched and respected Wiley's approach for years. The addition of their test prep portfolio services and personnel not only benefits our business but results in more thorough and comprehensive offerings for our customers."
Matt Leavy, executive vice president and general manager leading Wiley's academic business, said, "We are thrilled to find such an excellent home for our Efficient Learning Test Prep portfolio. We are confident that existing and future learners will be well-served under UWorld's ownership."
Wiley's Efficient Learning customers will continue to have access to course material at EfficientLearning.com.
The acquisition of Wiley's Efficient Learning portfolio strengthens UWorld's leading position in accounting and finance professional education. The company has delivered popular CPA preparation materials since it purchased Roger CPA Review in 2018, and provides materials for finance professionals seeking to earn their CFA charter. To learn more about UWorld's other online learning resources, visit UWorld.com.
Tyton Partners acted as exclusive financial advisor to Wiley.
About UWorld
UWorld is a worldwide leader in online learning to prepare for high-stakes exams. Since 2003, UWorld has helped millions of undergraduate, graduate, and professional students prepare for their exams. At the core of UWorld's mission is an obsession with quality so that students receive only the best in learning resources. Whether students are preparing for the ACT®, SAT®, AP®, AANP®, ANCC®, CFA®, CPA, MBE®, MCAT®, NAPLEX®/MPJE®/CPJE®, NCLEX®, PANCE/PANRE, USMLE®, COMLEX®, ABIM®, or ABFM®, UWorld ensures success by using active learning methods. With challenging practice questions that mirror the real tests and unrivaled explanations, students can efficiently and effectively prepare for every exam topic. To learn more, please visit UWorld.com.
About Wiley
Wiley is one of the world's largest publishers and a global leader in scientific research and career-connected education, focused on its timeless mission to unlock human potential. Founded in 1807, Wiley enables discovery, powers education, and shapes workforces through its industry-leading content, digital platforms, and knowledge networks. Visit us at Wiley.com. Follow us on Facebook, Twitter, LinkedIn and Instagram.